Siete de Picas concert in Zaragoza
Tickets for Siete de Picas in Zaragoza
Info

Accommodation & transport

Followers

Chat
Info
Siete de Picas concert in Zaragoza, Tickets for Siete de Picas in Zaragoza, is a concert which takes place on the 12/14/2019 at 21:30 in La Lata de Bombillas, Zaragoza, Spain. Its music style is mainly considered Pop and Indie.
Report an error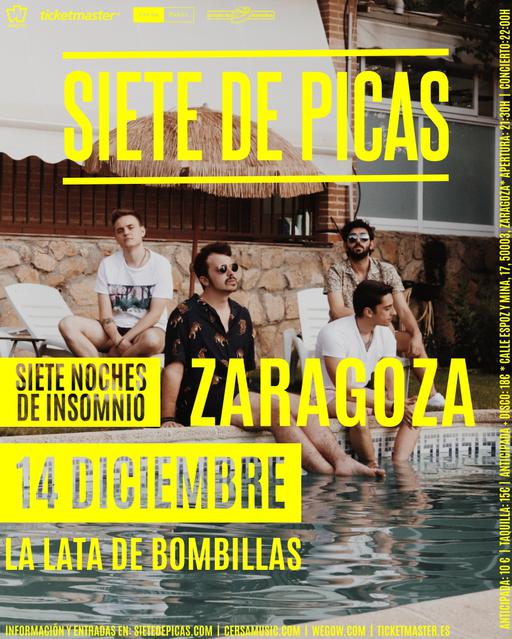 Accommodation & transport
Location

Calle de Espoz y Mina, 19, 50003

Directions

Autobuses: líneas 28, 35 y 39.